Good habits are forming with sticking to a schedule for work and life in general.  I'm going strong with all my work outs and running. I pulled out my trusty crock pot to make dinner in advance last night.  This way I have time for a work out, Old Navy stop and laundry.  I've also decided to cook and bake more b/c I have been slacking in those categories.
Breakfast was another Amazing Grass smoothie on the go…
Fruit Leather to help curb my growling  tummy before lunch.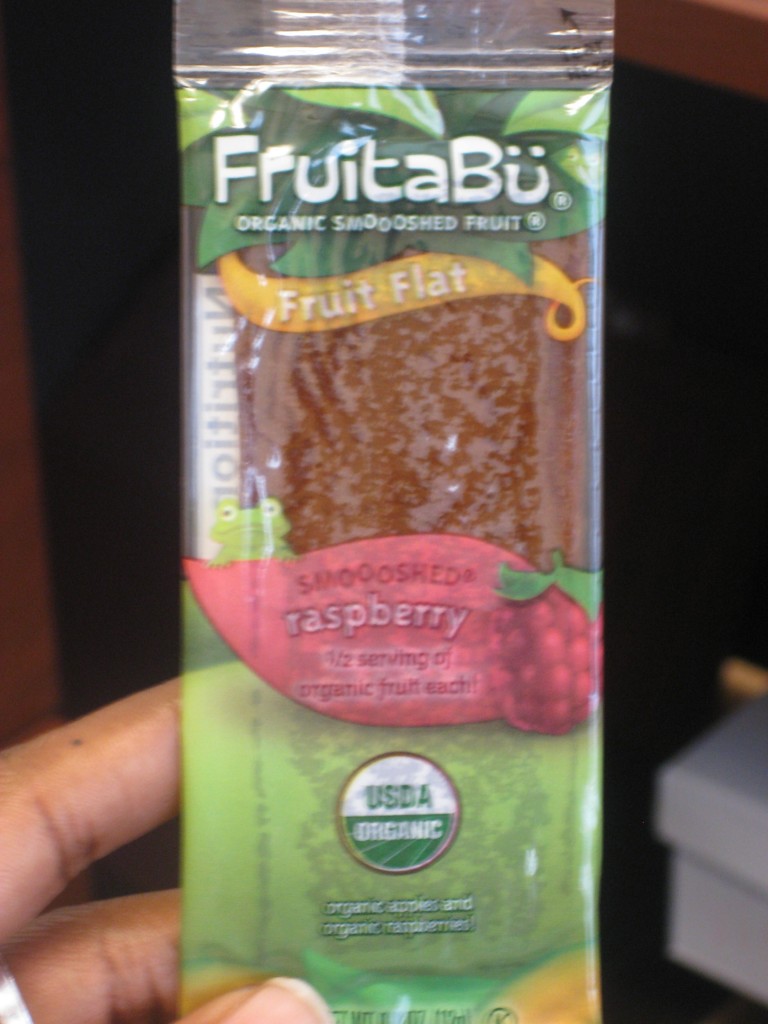 Afternoon Sweat Session in my office:
30 crunches
30 push-ups
10 very hard planks held for 30 seconds
A yummy salad courtesy of Chris from last night, he brought it home from Buffalo Wild Wings. Yay, he went again…loves the wings and football.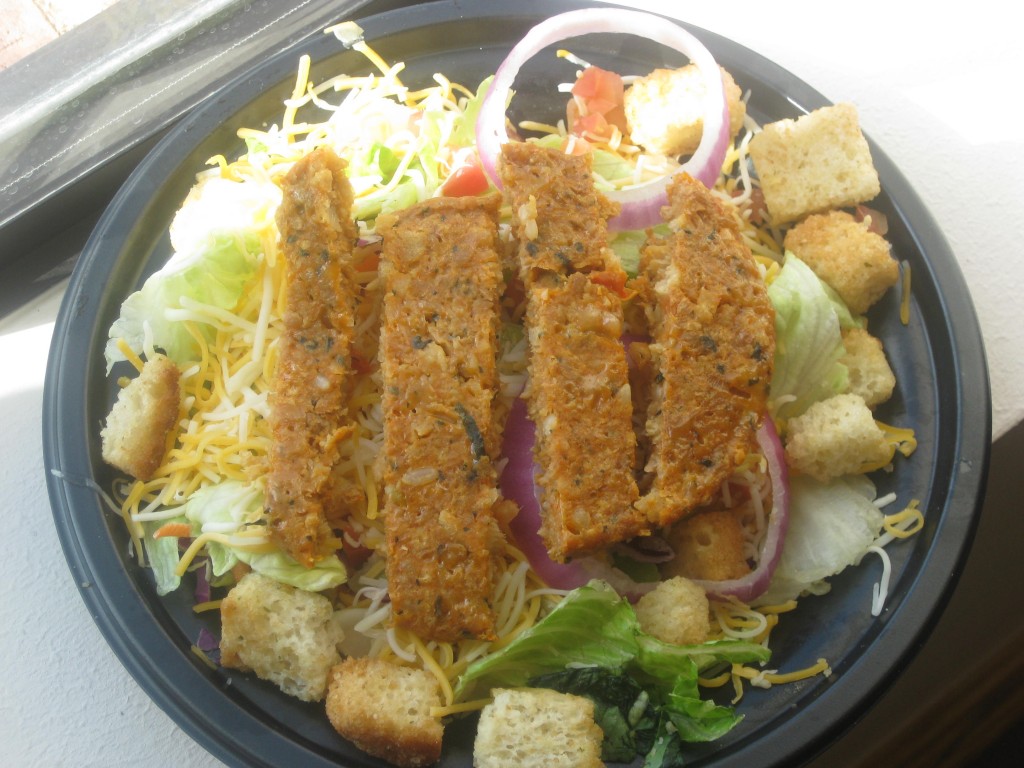 I added the veggie patty for extra filling.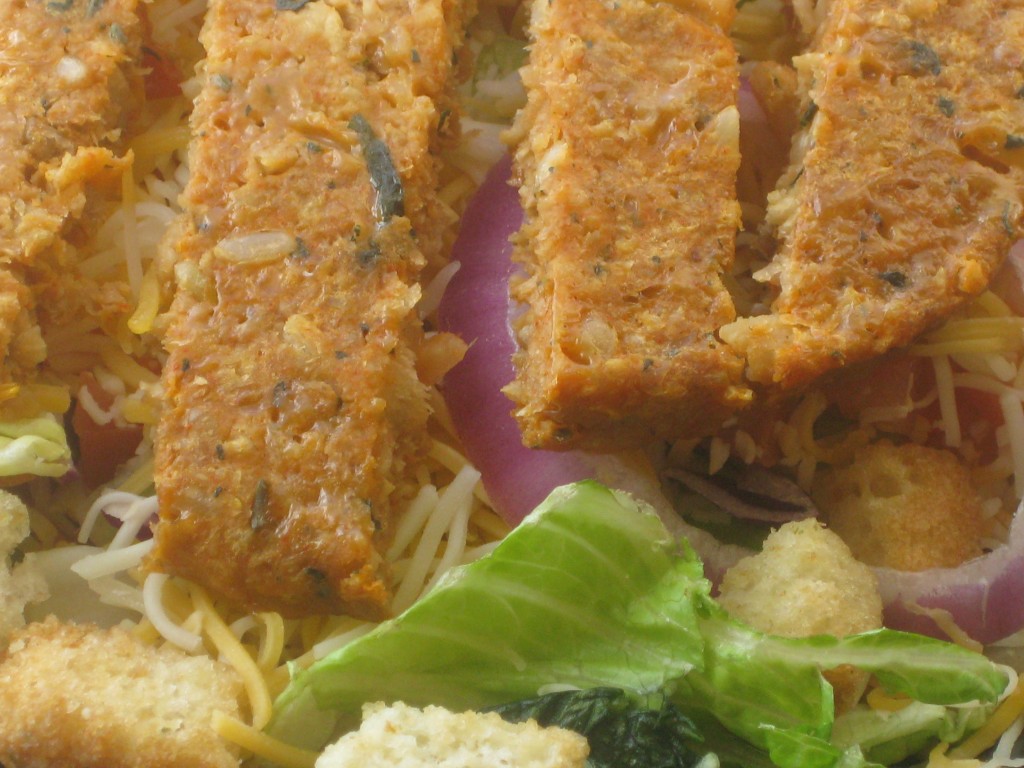 Monday Night Dinner: Chicken with Veggies A La Crock Pot…trend forming here!!

Evening Sweat Session:
Weekly Goals:
drink more water
try a new recipe
bake something
utilize gym across street  from my office
Trying to kick the soda habit? Try Zevia, Morgan at "Live, Love, Eat and Play" is having a great giveaway! Stop by her blog and comment for a free case.
Related posts: