It's not cold outside but I really wanted soup for lunch. I think it was time to use another can of Pumpkin.
Easy Smashing Pumpkin Soup
one apple
1 can pumpkin
1 cup of Silk (soy milk)
1/3 onion
2 Tsp olive oil
rosemary to taste
pepper to taste
brown sugar to taste
sautee onions and apple for 2 minutes in a pan. Stir in spices and stir in the onion and apple, until they're soft.  Add in pumpkin and milk.  Bring to a boil, then simmer for 10-20 minutes. Then poor the mixture into a blender and puree till smooth or your liking. Coconut sprinkled on top!!
Smashing Pumpkin soup and bagel w/cream cheese.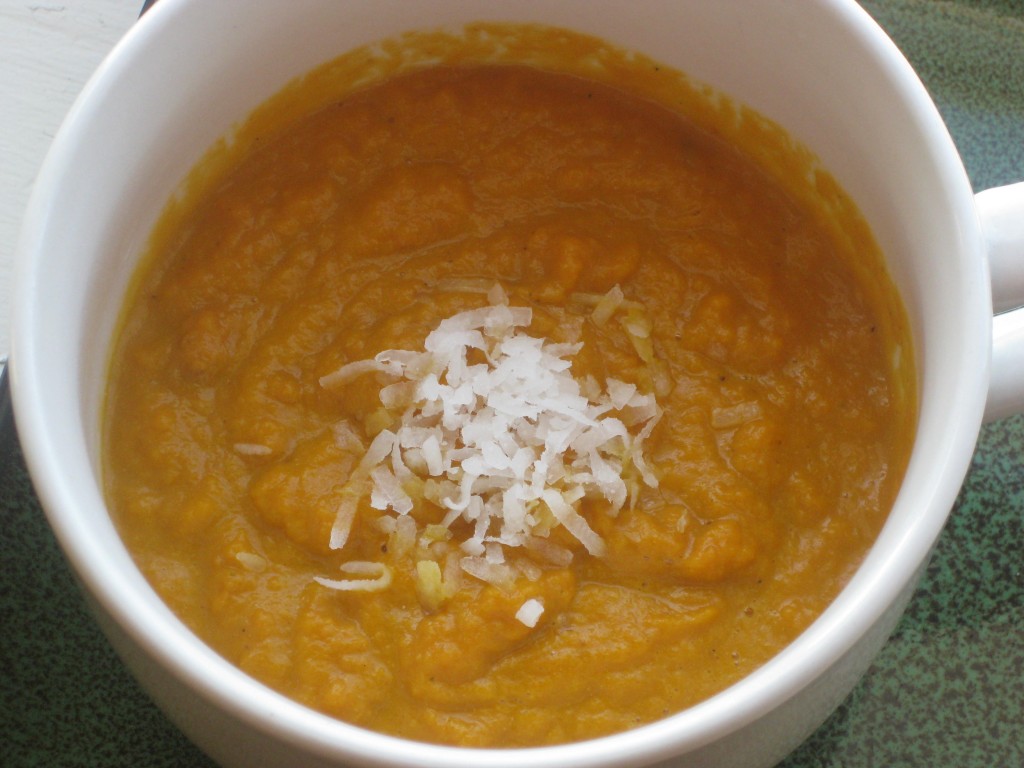 The apple in the soup gives it all the flavor.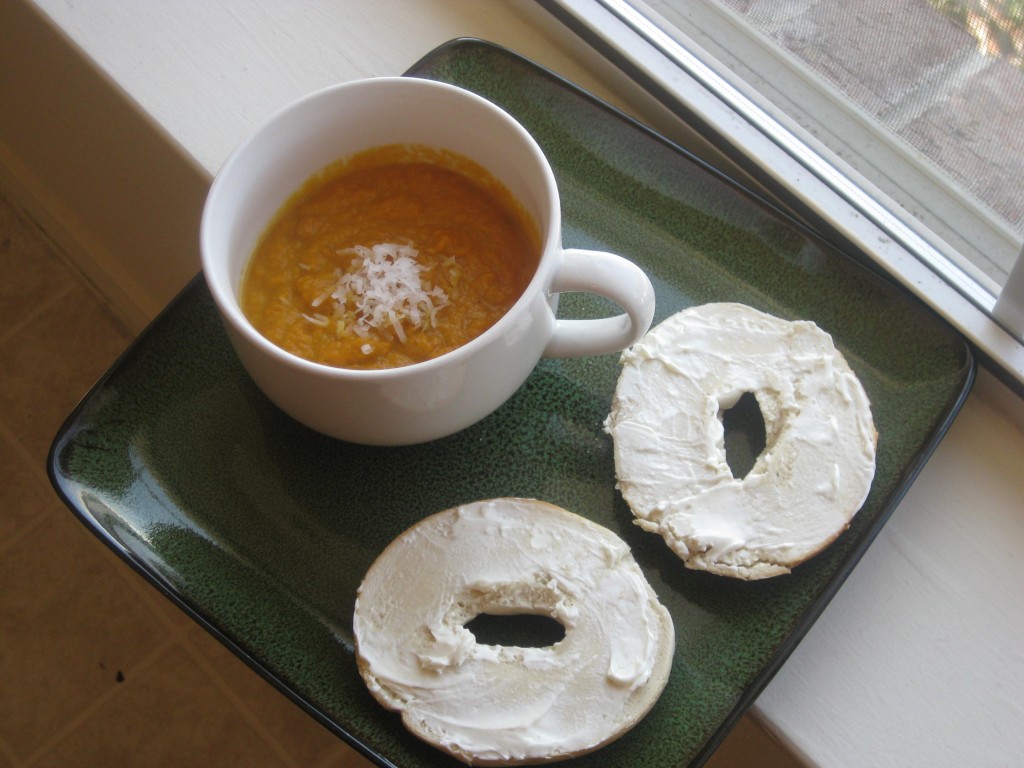 What are you waiting for…go make yourself some delicious soup!

Related posts: