Look what I found today at my local Dollar Tree. I've known they had a frozen section, but figured it was all junk food…Guess not!
Vegetables & Mixed berries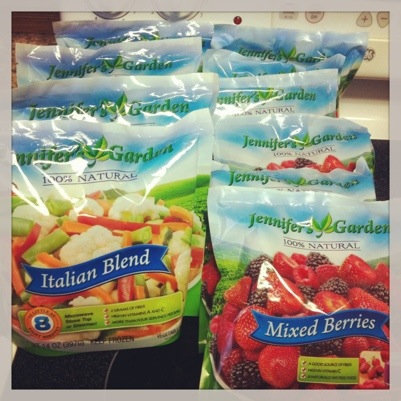 No more spending three dollars or more on tiny bags of fruit for my morning smoothies. I also found bags of frozen vegetables for quick meals. Some nights, after coming home from the gym, I have no energy or desire to spend hours in the kitchen.
The brand is "Jennifer's Garden" 100% natural. I steamed a cup of these veggies tonight…turned out nicely with my grilled chicken.
Now, tomorrow I'll grocery shop for my fresh produce & meats!
How do practice living healthy on a budget?

{ Comments on this entry are closed }