Just three more days of work until I'm off for Thanksgiving!! I enjoyed most of the weekend, though it was draining at times.  I managed to squeeze in cardio and yoga today.  Thanksgiving parties and dessert buffets took over the weekend, but I did not overeat.  Portion control took over but my belly stayed full.
Friday-Delivering Board Packets around town all morning, Office party at Dave n Buster's, New Moon!!
Saturday- Funeral close family friend, Thanksgiving Pot Luck at friends.
Sunday- church, cleaning, gym, baking, errands…
Lunch and Dinner consisted of "Turkey Taco Chili"  prepared for the bf and myself.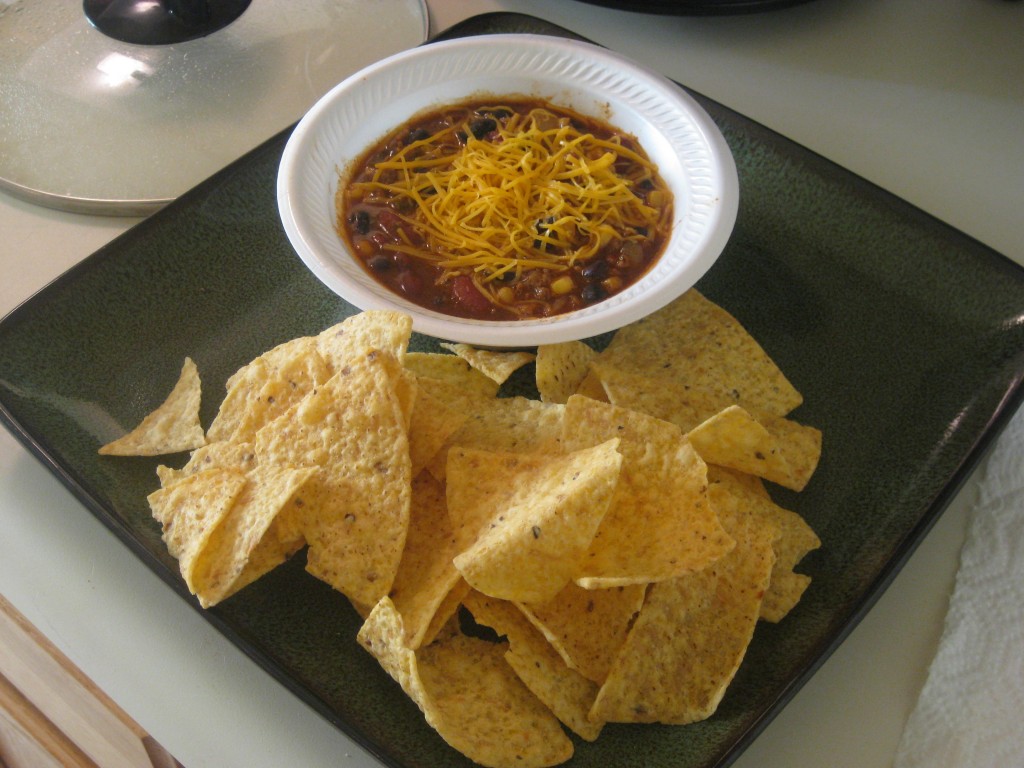 Yes, I went crazy with the portion of chips and I enjoyed every bite!
Ingredients:
1/2 onion
1/2 bell pepper
1 cup corn
2 cup kidney beans
1 cup black beans
1 lb ground turkey
1 pack taco seasoning, Tsp paprika, oregano, basil and chili mix
Prepare meat on stove, add meat and other ingredients to crock pot.  Cook on low for 4-6 hours.
Sweet Potato Oatmeal Raisin Cookies for dessert…recipe from Tina's Blog.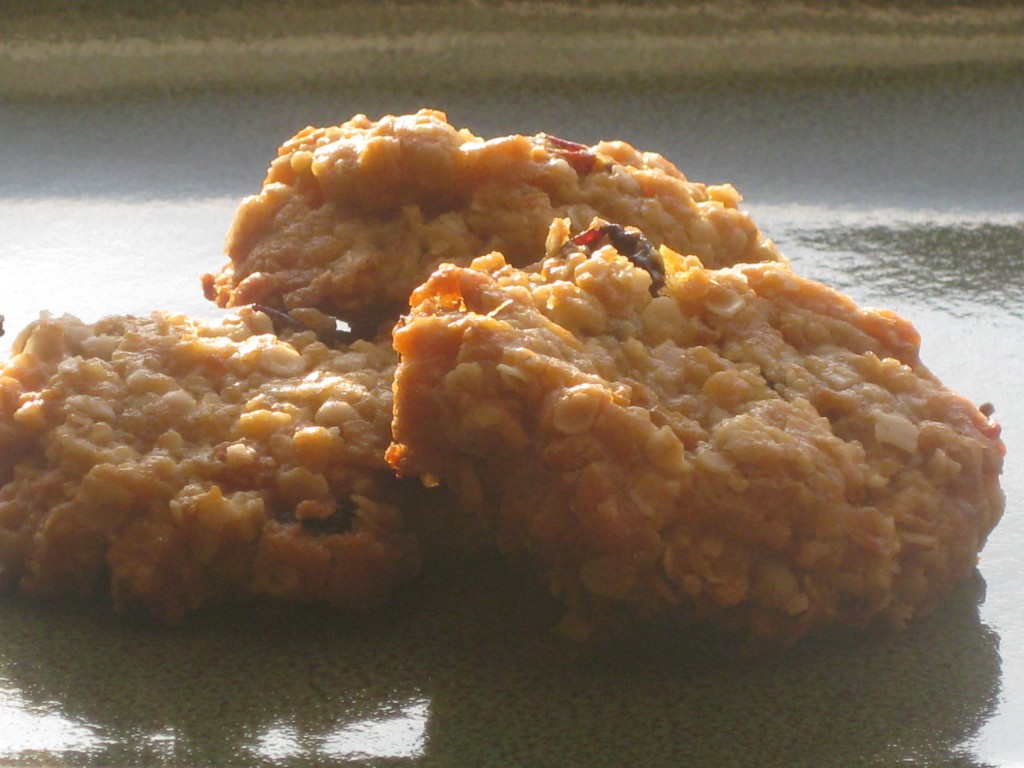 Holy YUM!! Chris enjoyed the cookies; I ate two of these babies with Almond  Milk.
I'm spending the rest of my night catching up on Reader (300+) and folding laundry. Friends Mike and Austin are coming over to watch this comedy movie about boys.
Good Night,
-Nicci
How was your weekend, were you able to squeaze in a workout?

Related posts: