What makes GIRL TALK even better?
Eating delicious frozen yogurt of course.
I went to Yogurt Story this evening with my bestie Kirstyn.  Kirstyn started a new job and we haven't been able to talk on gchat during the work week. 
 I attempted to go for frozen yogurt on my Chicago trip, but they have weird hours…closing at 8pm on the weekends!
So I was very happy for yogurt time!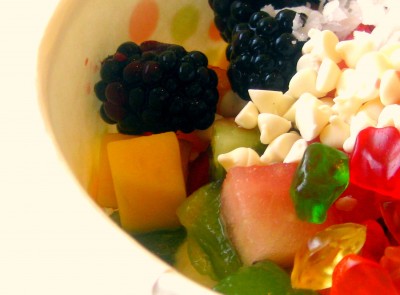 In the Mix:
Red Velvet Cake
Alpine Vanilla
granola
white chocolate chips
The Red Velvet Cake sounded delicious but was too sweet for my taste buds.
 The Alpine Vanilla was hidden under there….somewhere.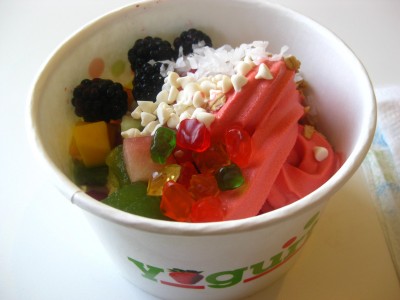 Sadly, they didn't have the green tea flavor available.
raspberries
watermelon
kiwi
mango
coconut
Oh wait….there were gummi bears in the mix too.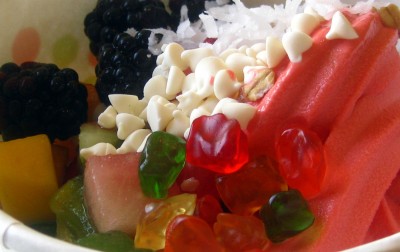 So many flavors of fun.
This reminded me of the first time I tried Yogurt Story, after a Blogger Meet Up with Trinity, Heather and Kelsey!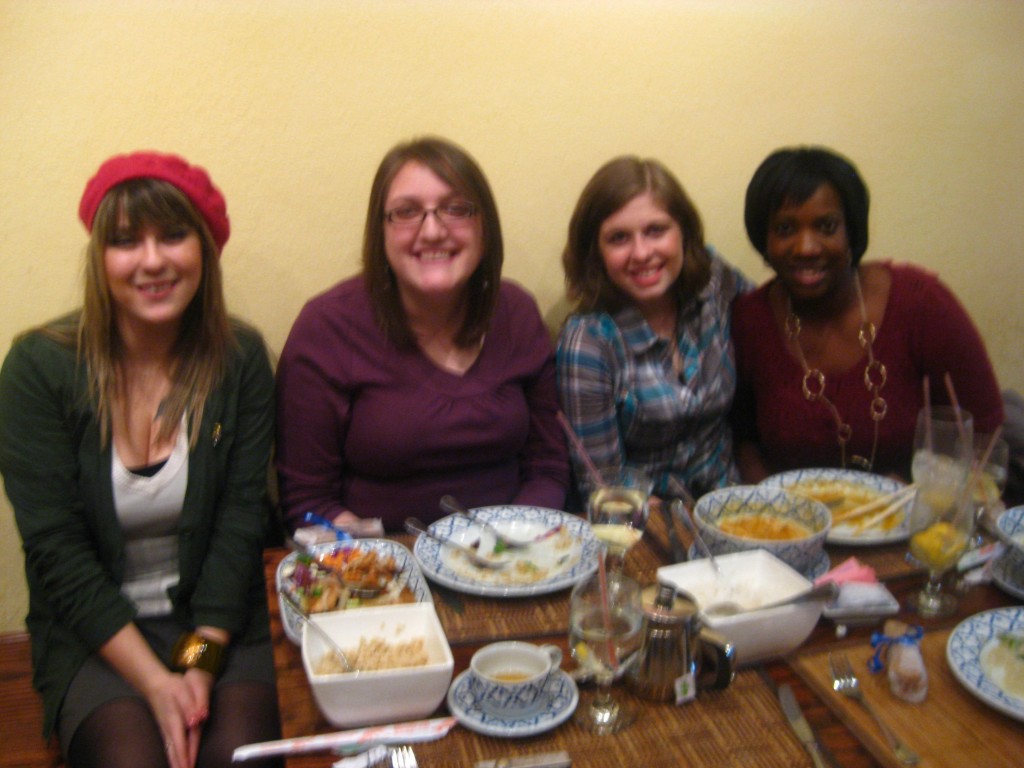 Good times.
I will now get back to my glass of wine and my Life Time movie addiction.
Good Night

Related posts: