I'm good at making those "no bake" treats. 
Inspired by the granola bars Bobbi made earlier this week, I decided to make my own version.
This made my Friday!
I ate half for breakfast and the other half at lunch time.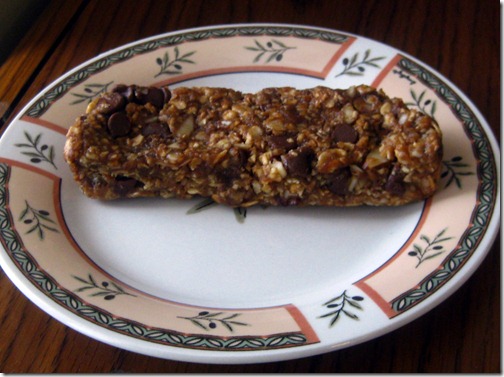 Grabbed a handful of YUMMY ingredients.
1 cup Galaxy Granola Orange Cranberry
1/2 cup maple syrup
1/2 peanut butter
1/4 cup sliced almonds
1/4 semi sweet chocolate chips
Mix all ingredients into the food processor, poor and flatten into pan, place in fridge for 30-45 minutes.
Gotta Love Easy Recipes!
What are you Labor Weekend Plans?