Spending a Saturday evening eating delicious back yard food with friends is RELAXING.
Trinity and Kristin invited me over for a Vegetarian BBQ and fellowship with friends. Definitely a nice "recovery" meal from Friday's board games/karaoke bar crawl I hosted.
I'm never dissapointed when dining at their house. 
My plate included a veggie burger, cabbage slaw, potato salad and fresh squeezed lemonade.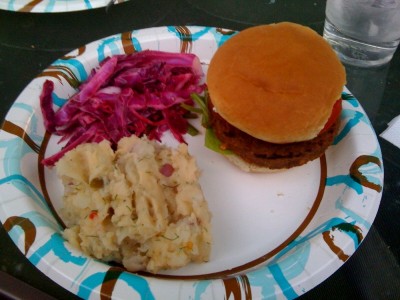 Trinity's homemade seitan sausage had to be the highlight of the BBQ. I loved every bite of the seitan sausage with spicy mustard.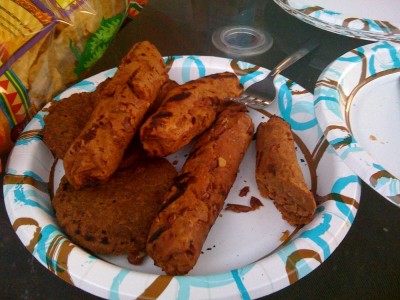 Delicious.
I'm very happy with my relaxing Saturday night.
How did you spend your Saturday?

Related posts: