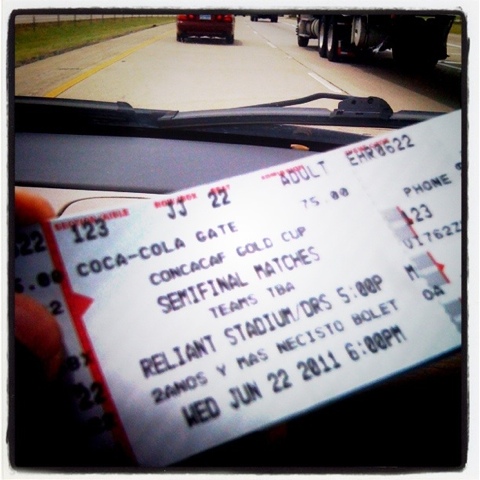 Having fun in Houston!
Chris and I took a short road trip to watch the Gold Cup 2011, U.S. Men vs. Panama yesterday evening!
U.S won and afterwards we watched Mexico beat Honduras… huge crowds came out for this fun event!
Chris sporting my crazy American glasses!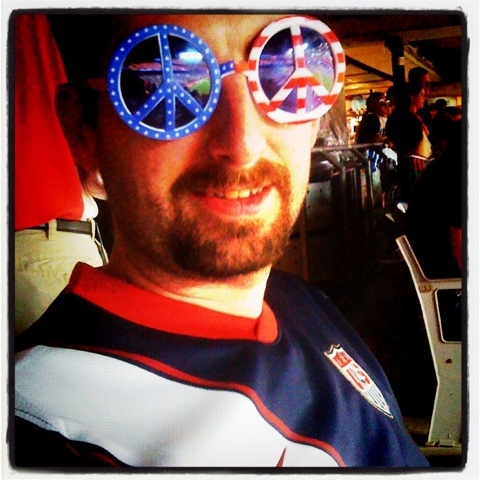 Although were leaving tomorrow, it's been fun. We discovered a new burger place down here…later found out there is actually one back home & took a tour of Houston's NASA Space Center.
I'll blog about today's events later this week.

Related posts: