Craft Corner!
All that ribbon was purchased today, at the dollar tree…can you ever have enough?
I plan to to get crafty and enjoy the three day holiday weekend, away from the office.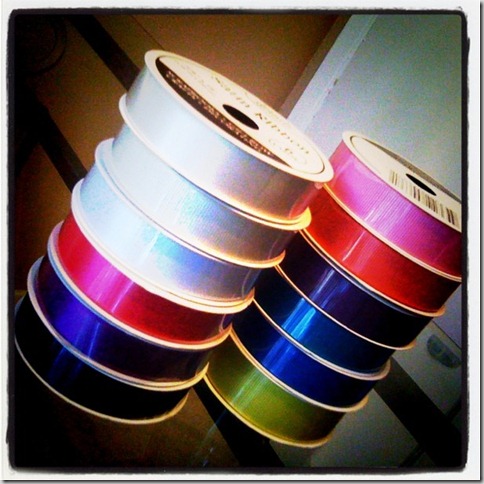 I still haven't decided what exactly I'm making but I'm sure it's jewelry related.
Tonight Chris and I went to Fuzzy's Taco Shop….delicious  and yet plenty of healthy, inexpensive menu options.
Chris has been  talking about Fuzzy's for weeks now, so tonight we dined.
Yes, I did eat Fuzzy's earlier with coworkers….it's just that dang good.  I even had the same plate of grilled shrimp tacos too!  Can you even see the grilled shrimp…it's hidden very well.
My kind of taco filled with lettuce and cilantro!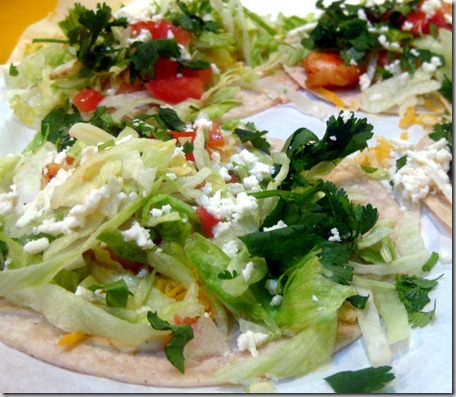 Followed by a massive cup of black beans!!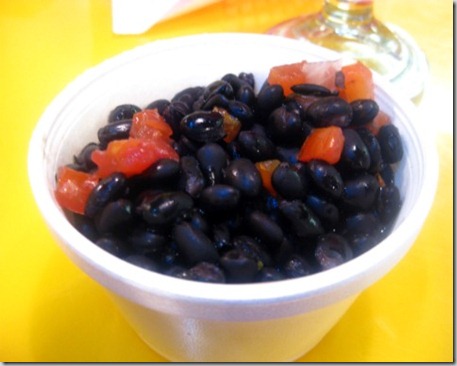 Anyways, I'm excited for July 1st tomorrow and have a few things I need to work on:
Cooking:  We've been eating out a lot with friends . As much as I love the company…cutting back and saving $$ would be nice.   I plan to have a dinner nights, at home and invite friends over; incorporating  games after dessert. 
Sounds like a good idea…plus it's still incorporating ''friend time''.
Reading: I keep downloading books onto my Kindle. I promised myself, no more books till I finish the new three, recently  downloaded .
Yoga: I already know, transitioning from one position at work to another…will require morning ZEN and ice coffee.

  I wish I could go into details about the strange/quirky people, I encounter at the office daily. (that would make a great 2nd blog) ha-ha.
Any plans for the holiday weekend? I plan to go swimming, eat grilled corn ,fruit salad and watch some FC Dallas soccer!

Related posts: